Chester Music Society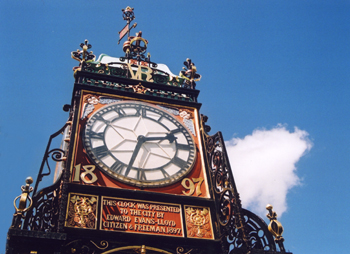 Chester Music Society is based in the City of Chester in the North West of England and has been engaged in the promotion and performance of live classical music in Chester since 1946. The Society is committed to providing direct musical involvement and enjoyment for many, particularly by bringing increased musical experience to the rising generation.
As a Charity our objectives are to provide, maintain, improve and advance education in the widest sense of the word by furthering public appreciation of music.
The Society comprises three sections: Celebrity Concerts; Showcase Concerts and Choir. We present more than 20 concerts and musical events in Chester each year. Our concert season begins in October and continues through May.
Check out the Concert Calendar for details of this season's concert programme. We are sure you will find many events here to suit all tastes for classical music and you'll be warmly welcomed at any of our concerts.
Full information on all the society's events will be found throughout this website, together with ticket prices, contact details and an application form for season tickets. For more information on any of our activities download this season's Brochure or email This email address is being protected from spambots. You need JavaScript enabled to view it..
The Society is a Company limited by guarantee registered in England, No. 4793760 and also a Charity registered in England, No. 1099094.
Registered Office: UHY Hacker Young, St John's Chambers, Love Street, Chester CH1 1QN.


Chester Music Society is a member of Making Music, the National Federation of Music Societies and was awarded the Making Music "Positive About Equal Opportunities" Standard in 2005.