BEETHOVEN: Missa Solemnis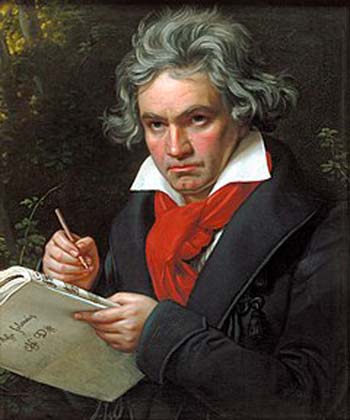 Saturday 21 March 2020, 7.30pm
Chester Cathedral
A Choir Concert. Tickets: £15, £20
Note: Side aisle seating will not be available for this concert

Erika Mädi Jones soprano
Jeanette Ager mezzo soprano
Matthew Minter tenor
Alan Fairs bass
Chester Music Society Choir
Liverpool Sinfonia
Graham Jordan Ellis conductor

The Missa Solemnis was composed by Ludwig van Beethoven from 1819 to 1823 and first performed on 7 April 1824 in St. Petersburg. It is generally considered one of the composer's supreme achievements and, along with Bach's Mass in B minor, one of the most significant Mass settings.
The critic Donald Tovey has connected Beethoven to the earlier tradition in a different way:
Not even Bach or Handel can show a greater sense of space and of sonority. There is no choral or orchestral writing, earlier or later, that shows a more thrilling sense of the individual colour of every chord, every position, and every doubled third or discord.