Bethan Griffiths, Harp and Charlotte Thomas, flute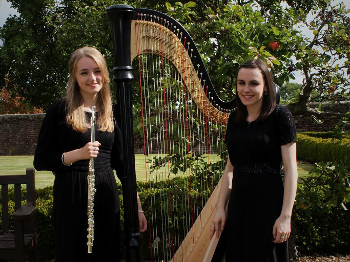 Wed. 26th April 2017
Chester Music Society Club Concerts welcome two local young musicians Bethan Griffiths, harp and Charlotte Thomas, flute for an evening of music by Bach, Bax and Rossini.
Bethan Griffiths - harp
Charlotte Thomas - flute
Charlotte is currently studying at the Royal Welsh College of Music and Drama and Bethan is studying at the Royal College of Music.
Their programme for this concert will include works by Bach, Bax and Rossini.
Venue: St Mary's Creative Space, 19:30, Wednesday 26th April 2017.
Tickets: £5 payable at the door. (Club Season ticket holders Free).
Chester Music Society reserves the right to alter or cancel programmes without notice.