A Gala Night at the Opera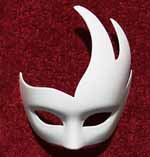 Saturday 25 November 2017
Following its great success in 2013, join us again for another rousing selection of arias, duets and choruses from the best-known and loved operas, including Mozart Magic Flute, Verdi Aida, Verdi Nabucco, Bizet Carmen and many more. Hum along to some of the most popular music ever written.
Christmas Crackers
Wednesday 20 December 2017
Thursday 21 December 2017

Join the Choir and Chester Philharmonic Orchestra to celebrate a family Christmas of carols and seasonal music, with readings and introductions by BBC Radio 4 presenter Rev Richard Coles.
An Evening with Mozart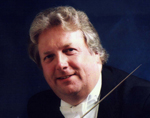 Saturday 17 March 2018, 7.30pm

The Solemn Vespers were written in 1780 for Salzburg Cathedral, and provide an appropriate opening to a celebration of the genius of Mozart in this programme of his greatest music.
The choir is delighted to welcome back Chester pianist John Gough to perform the great Concerto No 23. The A major Concerto was written in 1786 and has become one of Mozart's most popular compositions.
Music for Kings Queens and Princes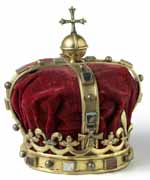 Saturday 12 May 2018, 7.30pm

Join the choir for a Spring celebration of the best of English music through the ages, including rousing settings of two popular compositions by William Walton and Edward Elgar.
Fujita Piano Trio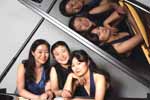 Wednesday 11 October 2017

The Fujita sisters from Japan have been playing chamber music together since early childhood. They made a highly acclaimed debut at the Wigmore Hall in March 1999.
Concert engagements have taken the Trio to more than 100 venues in the UK. Overseas, they have played in Canada, France, Italy, Ireland, Romania, Egypt, Morocco and Turkey, and they have won numerous awards and prizes, both as a Trio and individually.
The Heath String Quartet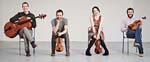 Wednesday 8 November 2017

The dynamic and charismatic Heath Quartet are fast earning a reputation as one of the most exciting British chamber ensembles of the moment. In May 2013 they became the first ensemble in 15 years to win the prestigious Royal Philharmonic Society's Young Artists Award.
Matthew Scott and Daniel King-Smith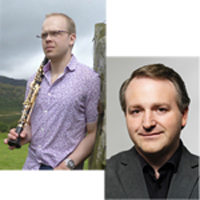 Wednesday 10 January 2018

Poulenc Sonata for clarinet and piano
Horovitz Sonatina for clarinet and piano
Weinberg Sonata for clarinet and piano, Op 28
Prokofiev Sonata in D major, Op 94
Debussy Première Rhapsody
Chabod Variations on the Nutcracker Ballet

Matthew Scott graduated with a 1st Class honours degree from the Royal Academy of Music in 2013, followed by an MA with Distinction and DipRAM in 2015. He was generously supported by The Countess of Munster Musical Trust and The Greenbank Scholarship.
Daniel King–Smith studied at the Royal Academy of Music under Piers Lane and Michael Dusseck.
Passacaglia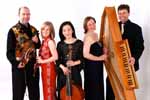 Wednesday 13 December 2017, 7.30pm
Passacaglia are a UK-based professional ensemble specialising in music from the baroque era, played in authentic style on recorders, flutes, violin, viola da gamba and harpsichord.
Their repertoire encompasses music by all the greatest composers of the seventeenth and eighteenth centuries including JS Bach, Handel, Rameau, Couperin, Telemann and Vivaldi – and a good helping of music by lesser-known (but equally interesting and significant!) composers.
Jack Liebeck and Katya Apekishiva
Wednesday 14 February 2018

Schubert Grand Duo Sonata in A
Debussy Sonata
Debussy Claire de Lune
Fauré Sonata No1
"His playing is virtually flawless in its technical ease, scintillating articulateness and purity of tone." Gramophone
A renowned soloist and chamber musician, Jack Liebeck has performed with all the major British orchestras under conductors such as Andrew Litton, Leonard Slatkin, Karl-Heinz Steffens and Sir Mark Elder. Further afield he has played with Royal Stockholm Philharmonic, Swedish Radio, Oslo Philharmonic, Belgian National, among many others.
Charles Owen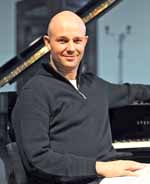 Wednesday 14 March 2018, 7.30pm

Bach Goldberg Variations:
Introductory talk and complete performance
Charles Owen is recognised as one of the finest British pianists of his generation with an extensive series of performances and recordings to his name.
2017-18 Concert Season
The programme for the 2017-18 concert season (September 2017 to July 2018) is currently in preparation and full details will be available here in September 2017. The season's brochure will also be available for download.