Ellis & Co, Solicitors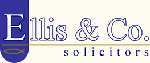 Ellis & Co, Solicitors
10 Castle Street,
Chester,
CH1 2DS
Telephone: 01244 319388
Fax: 01244 319333
DX: 20007, Chester
Website: Ellis & Co
We are a small high street practice, specialising in private client legal services. Our service is founded on clear communication, approachability and integrity.
Music Notes

MUSIC NOTES
Specialist Printed Music Shop
4 North John Street,
Liverpool, L2 4SA.
Tel. (0151) 227 9836
Website: www.music-notes.net
UHY Hacker Young

UHY HACKER YOUNG (Incorporating Haswell Bros),
Chartered Accountants
St John's Chambers, Love Street,
Chester,
CH1 1QN.
Tel. (01244) 320532
Website: http://chester.uhy-uk.com/
The Countess Of Munster Musical Trust

The Countess of Munster Musical Trust
The Trust was founded in 1958 by the Countess of Munster (Hilary Wilson), who devoted her life to music and who was herself a pianist of considerable talent.
Lady Munster's generous endowment, from which the Trust's annual income is derived, currently provides assistance to young musicians amounting to around £230,000 each year.
Website: http://www.munstertrust.org.uk